2020 Jeep Gladiator Pickup Truck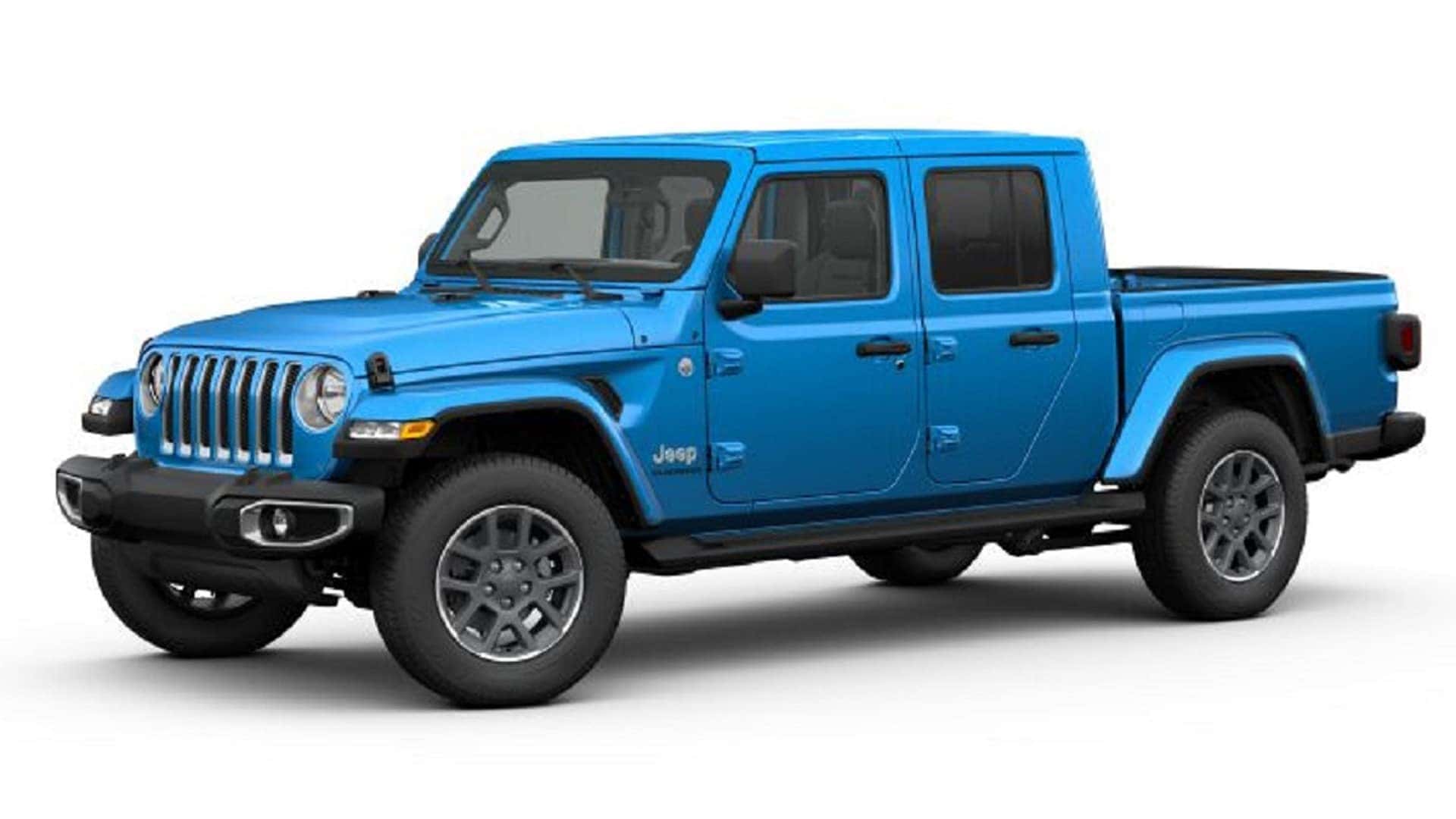 It's (almost) here! Jeep will be launching the new Jeep Gladiator pickup truck in 2020. A visual combination of a Jeep Wrangler and a midsize pickup truck, the Jeep Gladiator presents all the performance of a jeep packed with the power of a truck.
Nothing will get in your way with a Jeep Gladiator, not even water. The Jeep Gladiator can drive through 30 inches of water, and with options for a 3.6L gasoline-powered V6 or 3.0L diesel V6 engines, you'll have the power to get anywhere you want to go. Easily navigate the toughest terrain with a forward-facing camera, allowing the driver to see obstructions immediately on the trail.
Don't be shy about bringing your toys for the weekend, either, because the Jeep Gladiator can carry up to 1,600 pounds or tow 7,650 pounds. The five-foot bed on the Jeep Gladiator is 31 inches longer than a four-door Jeep Wrangler and provides the extra cargo space you'll need to get your toys to your weekend destination.
Don't let the fact that the Jeep Gladiator is a truck keep you from enjoying sunny days. Like it's Jeep Wrangler inspiration, the Gladiator will be fully convertible. The only convertible truck on the market, in fact. Available with a cloth top or removable hard top, the doors are removable and windshield can fold down. Feel free to truly experience nature as you explore the great outdoors with the Jeep Gladiator.
Pricing details for the 2020 Jeep Gladiator are not available at this time, but production will begin in 2019. Contact us for more information as it is released. In the meantime, feel free to shop our inventory of new %%makes%% cars in Soldotna.